TIMES HEALTHCARE ACHIEVERS AWARDS 2018 TAMILNADU
The Times Healthcare Achievers Awards – Tamilnadu, were presented on May 5th 2018. The prestigious awards are an initiative of the Times Group to recognise, highlight, and celebrate the success stories of the many pioneers and innovators in the healthcare sector in Tamilnadu. The awards were presented by Dr. J. Radhakrishnan, Principal Secretary to Government of Tamilnadu – Healthcare and Family Welfare, at a gala ceremony at Feathers Hotel in Chennai. Dr. U. Gauthamadas received the "Legend" award.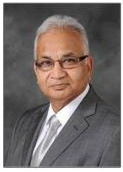 Padamshree Dr. Mahendra Bhandrai, Jury Chair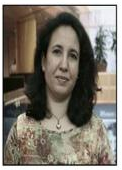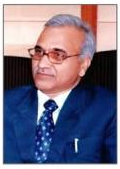 Recipients of the awards were selected through a rigorous and stringent process co-ordinated by Medium Healthcare Consulting and evaluated by a panel of eminent jurists chaired by Padmashree Dr. Mahendra Bhandari, CEO at the Vattikuti Foundation & Symposium Director at Vattikutti Urology Institute for Robotic Surgery at Henry Ford Hospital in Detroit, USA. Panel members included: Dr. Lily Engineer, Associate Director, Doctor of Public Health (DrPH) Program, Department of Health Policy and Management John Hopkins University, USA; Dr. Giridhar Gyani, Director General, Association of healthcare providers & Secretary General , Quality Council of India; Varun Khanna, Co-Chair FICCI Healhtcare Services; and Asish Jain, CEO – Healthcare Sector Skill Council. Predominant criteria for selection included contribution to their respective field, quality of care, and patient experience and outcomes.
Lifetime Achievement Awards were presented to Dr. V. Shantha of Adyar Cancer Institute, Dr. S. Badrinath of Sankara Nethralaya, and Dr. P. C. Reddy, of Apollo Hospitals.
"Legends" Awards, were presented to eminent doctors in various fields of medicine for their exemplary commitment and impactful contribution to healthcare in Tamilnadu. In the photo (L to R) Dr. Chandralekha (Infertility Care), Prof. Dr. V. Balaji (Diabetes Care), Dr. V. Mohan (Diabetes Care), Dr. Mohan Rajan (Ophthalmology), Prof. Dr. P.V.A. Mohandas (Orthopedics), Dr. J Radhakrishnan IAS, Pricipal Secretary – Health, Govt. of Tamilnadu (who presented the awards), Dr. D. Senguttavan (Paediatrics), Prof. Dr. U. Gauthamadas (Neuroscience), Dr. K. Govindaraj (General Surgery), Dr. R. Narasimhan (Pulmonology), Deepak Saluja (Director – South, Times Group). Other luminaries who received the award were Dr. K. R. Palaniswamy (Gastroentrology), Dr. M.R. Girinath (Cardiology and Cardiothoracic Surgery), and Dr. P.R. Ramasamy (Orthopaedics).