School Phobia / School Refusal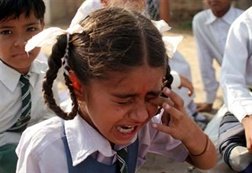 Symptoms:
Symptoms of school refusal include:
Significant school absence (generally 1 week or more)
significant distress even with school attendance.
Crying or protesting every morning before school
Missing the bus frequently or regularly
Some type of physical symptom developing when it is time to go to school
Treatment:
The goal of treatment is to identify factors that are resulting in the school refusal, and managing them in order to help the child to a rapid return to school.
Medication may help to reduce anxiety and distress and facilitate counseling of the child.
Counseling of the child helps restructure thoughts and actions into a more assertive and adaptive framework to allow a rapid return to school.
Parental counseling helps parents understand what is happening, and to reduce THEIR anxiety and correct unhealthy parenting.