Suspicion - Doubt - Jealousy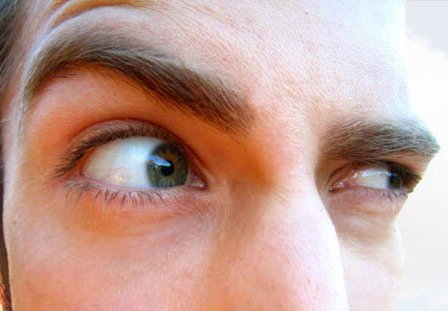 Doubt means absence of real knowledge.  Doubt is an attitude of mind that is bred in childhood. If an infant's physical and emotional needs are met in a consistent and caring way, he learns that his mother or caregiver can be counted on and he develops an attitude of trust in people. If his needs are not met, an infant may become fearful and learns not to trust the people around him. Such a child will grow up to be an adult who always doubts others' intention.
Jealousy is a reaction to a perceived threat–real or imagined–to a valued relationship or to its quality. (Read Dr. Gautham's reply to a jealous boy friend)
Paranoia or, paranoid disorder, is a term used to describe suspicion (or mistrust) that is either highly exaggerated or not warranted at all. The word is often used in everyday conversation, often in anger, often incorrectly. Simple suspiciousness, doubt, or jealousy is not paranoia–not if it is based on past experience or expectations learned from the experience of others.
Paranoid Disorders:
Paranoid disorders falls into three main categories–paranoid personality, delusional disorder, and paranoid schizophrenia.
Paranoid Personality: Some people regularly become suspicious without cause — so much so that their paranoid thoughts disrupt their work and family life. Such people are said to have a paranoid personality. Indicators of a paranoid personality are suspicious,
hypersensitive and cold and aloof.
 People with paranoid personality disorder are constantly on their guard because they see the world as a threatening place. Because persons with paranoid personality disorder are hyper alert, ever watchful and always looking around for signs of a threat, they notice any slight and may take offense where none is intended.  They tend to confirm their expectations by latching on to any speck of evidence that supports their suspicions and ignore or misinterpret any evidence to the contrary. As a result, they tend to be defensive and antagonistic appear cold and, in fact, often avoid becoming intimate with others..
Anyone in a new situation — beginning a job or starting a relationship, for example — is cautious and somewhat guarded until he or she learns that the fears are groundless. Paranoid personalities, however cannot abandon their fears. They continue to expect trickery and to doubt the loyalty of others. In a personal relationship or marriage, this suspiciousness may take the form of pathological, unrealistic jealousy.
Delusional Disorder: Delusions are firmly held beliefs that are untrue, not shared by others in the culture, and not easily modifiable. Five delusional themes are frequently seen in delusional disorder, but the most common delusion in delusional disorder is that of persecution. While persons with paranoid personality might suspect their colleagues of joking at their expense, persons with delusional disorder would suspect others of participating in elaborate master plots to persecute them. They believe that they are being poisoned, drugged, spied upon, or are the targets of conspiracies to ruin their reputations or even to kill them. They sometimes engage in litigation in an attempt to redress imagined injustices.
Whether or not persons with delusional disorder are dangerous to others has not been systematically investigated, but clinical experience suggests that such persons are rarely homicidal. Delusional patients are commonly angry people, and thus they are perceived as threatening. In the rare instances when individuals with delusional disorder do become violent, their victims are usually people who unwittingly fit into their delusional scheme. The person in most danger from an individual with delusional disorder is a spouse or lover.
Paranoid Schizophrenia: Individuals with paranoid schizophrenia commonly have extremely bizarre delusions or hallucinations, almost always on a specific theme. Sometimes they hear voices that others cannot hear or believe that their thoughts are being controlled or broadcast aloud. Also, their performance at home and on the job deteriorates, often with a much-diminished degree of emotional expressiveness.
While those with doubt, and jealousy can reap benefits from psychotherapy and counseling, Paranoid personalities rarely come to the attention of clinicians — it is not in their nature to seek help. Many presumably function competently in society. They may seek out social niches in which a moralistic and punitive style is acceptable, or at least tolerated to a certain degree.
The intense mistrustfulness of those with Paranoid disorders makes treatment of the condition difficult. Rarely will they talk casually in an interview. They are suspicious of the kind of open-ended questions many therapists rely on to learn about the patient's history fearing a loss of control or other real or imagined dangers. Those with paranoid schizophrenia may try to avoid hospitalization and medication which is the treatment of choice. Among Paranoid disorders, Paranoid schizophrenia, treated with medication, probably has the best therapeutic prognosis.