National Medical Excellence Award 2018

Dr. U Gauthamadas, was bestowed the Indywood National Medical Excellence Award at a grand gala ceremony at the Hitex Exhibition Center, Hyderabad, on 4th December 2018. The award is instituted in collaboration with the Government of Telangana. It recognizes and honours the efforts and significant achievements of medical personalities, who have contributed towards improving the quality of healthcare facilities, pioneered new approaches or technology and created a culture of innovation in their field of medicine in India.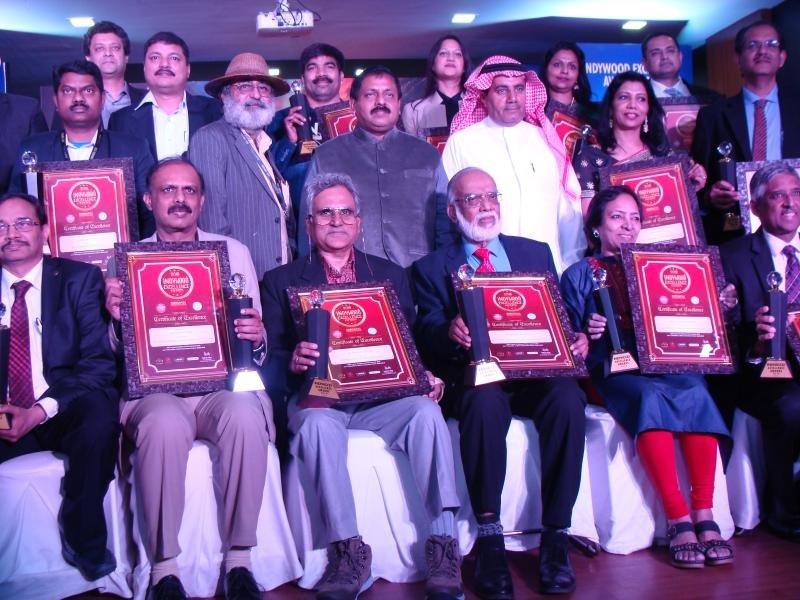 Dr. Gauthamadas with other awardees at the Indywood Medical Excellence awards. Dr. Gautham was adjudged Healthcare Personality of the Year for Professional Excellence in Mental Health. Other luminaries (seated from R to L) Padmashree Dr. Mohan Viswanathan (Diabetology), Padmashree Dr. Kamini Rao (Fertility), Padmashree Dr. Ahmed Ali (Gastroenterology) – All awarded Lifetime Achievement Awards.
Standing behind Dr. Gautham: Mr. Ravindra Arora (President Bharath Cine and TV writers Association), Mr. Sohan Roy (Naval Architect and Entrepreneur listed among Forbes top Indian leaders of Arab world), His Excellency Mohammed Ibrahim al Qahtani (of Saudi Aramco), who presented the awards. Others represent institutions awarded for professional excellence in their fields – Apollo Remote Healthcare Services (Tele Health Services), MAA ENT Hospital (Hyderabad), Grewal Eye Institute (Chandigarh) , Aster MIMS (Calicut – excellence in patient care), Fathima Healthcare Group (Dubai – High quality accessible medical services) and Sai Life Sciences Ltd., (Mumbai – Delhi – Hyderabad – drug discovery and integrated CRO).
This award was presented to Dr. Gautham, to honour his efforts and significant achievements of breaking through the mental health stigma with his innovative blogs, educative TV programs, and informative patient education videos and for his focus on providing quality mental health care.
"I feel proud to be honoured with such a prestigious award and profusely thank all my patients who have been responsible for it. I would like to dedicate this award to all those who have reposed their trust in me and who have shown us their continuous confidence in our ability to deliver quality mental health care," said Dr. Gauthamadas.
Dr. Gautham was earlier conferred the following awards: