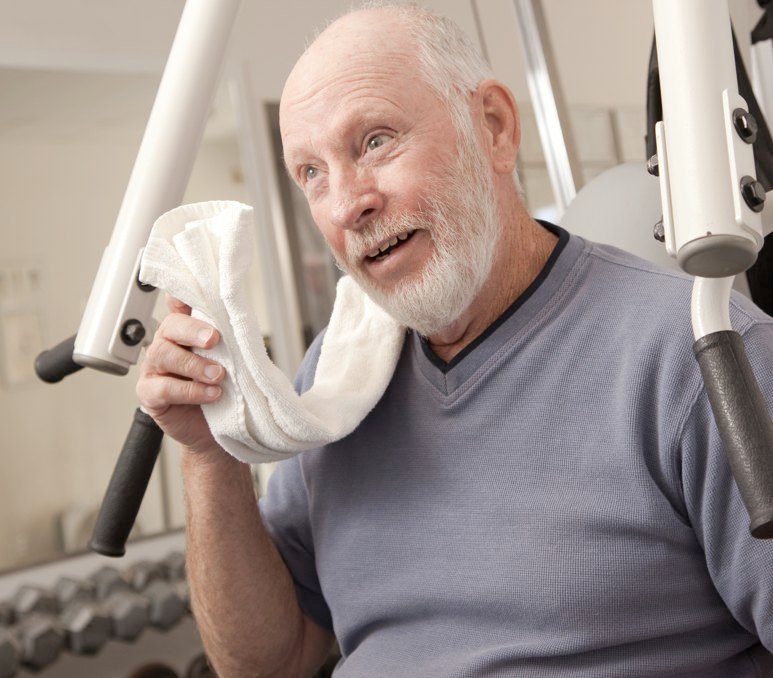 Eat fresh. Greens and fruits provide vitamins, minerals and antioxidants to boost your body's immune system.
Commit to exercise daily. Go for the great outdoors or grow your own garden for healthy, organic vegetables and fruits. You get exercise, fresh air and sunshine.
Reduce stress to lessen the strain on your nervous system. Meditate or pray for inner peace and serenity. The healing power of meditation and prayer is both psychological and physiological.
Adopt a pet. You'll be saving a life. Pet therapy produces good emotions which increase the endorphins in the body. Your immune system gets a boost.
Think positive. If you go around with a frown, it may become a permanent feature on your face. Be thankful for what you have and don't envy what you don't. Forgive and forget. This reduces stress. Practice positive anger management.
Self Image: People who grow old gracefully are the ones who maintain a positive self-image. By contrast, an individuals who brood about the aging process and its effects on their bodies find aging difficult and their self-esteem suffers. The key element to successful aging, is how much emphasis people give to the aging process when they think about themselves. Those who handle aging successfully don't change their identity drastically as they get older. They do alter their behavior in response to physical changes brought on by aging, but basically, they don't start to think of themselves as 'old,' even if others do. On the contrary, they take aging in their stride, and prepare for it. Here is what they do:
Sufficient financial resources are the first condition. Retirement may bring financial hardship, and a corresponding change in lifestyle, so it is wise to plan ahead for your non-employment years. The key word in this condition is "sufficient", and research has shown that having more than enough money does not necessarily mean more happiness.  
Perceived good health is another condition for happiness in seniors. While age does bring with it a greater chance of illness, and diminished physical condition, it need not mean a bed-ridden existence. Proper nutrition and regular exercise go a long way in fighting age-related illness. However, it is the perception of one's health that matters more than the absolute condition. With the maintenance of a positive attitude, a person with minor, or even major ailments can still live a vibrant and active life.